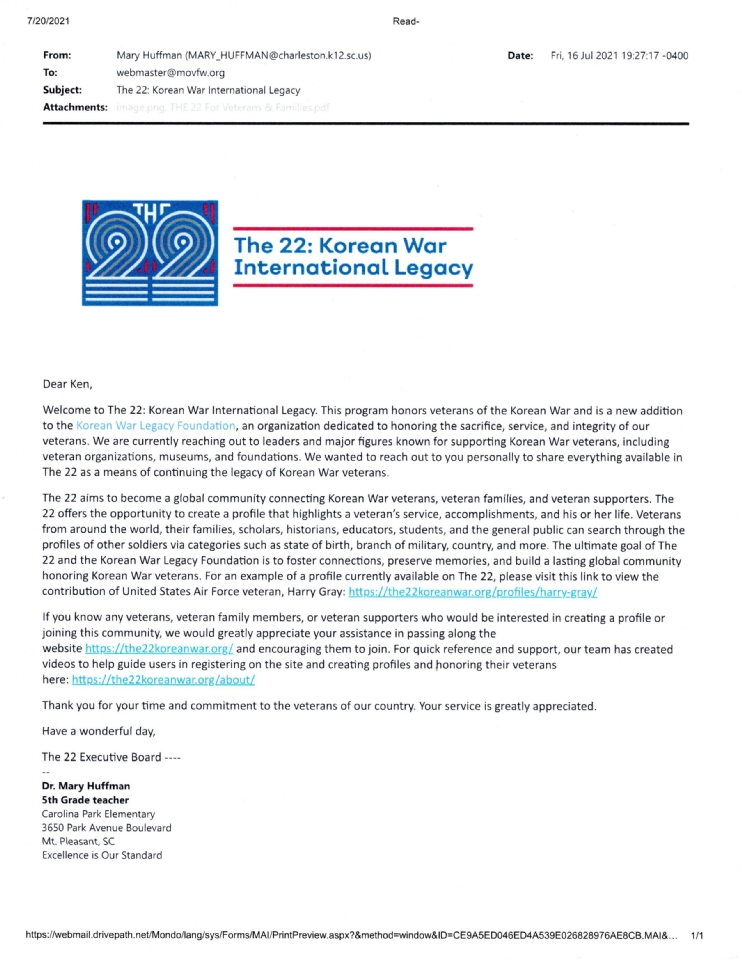 FOOD PANTRY NOW OPEN
The Department has recently begun hosting the Mid-Mo Military Family Pantry at our Department Headquarters, 3401 Knipp Drive, Jefferson City, MO. The Pantry is open on Thursdays from 4:00 to 6:00 pm. However, if a veteran or his family is in immediate need, they can call the Department office at 573-636-8761 for assistance. Recently a freezer was donated and we will be accepting cold food donations. Below is a link to a recent article published by the News Tribune.
POW/MIA Program
The POW/MIA Chairman, Joe Cerchi, would like those posts whose Auxiliary goes "above and beyond" in their support of VFW POW/MIA Programs to send an email to him outlining what makes them special so that their efforts may be recognized.